Written by Andrea Greeson
WallPops is partnering with artists across the country to create peel and stick wallpaper from their art! We're excited to unveil the latest collaboration is with the highly perceptive and expressive Lisa Whittington from Harlem, New York.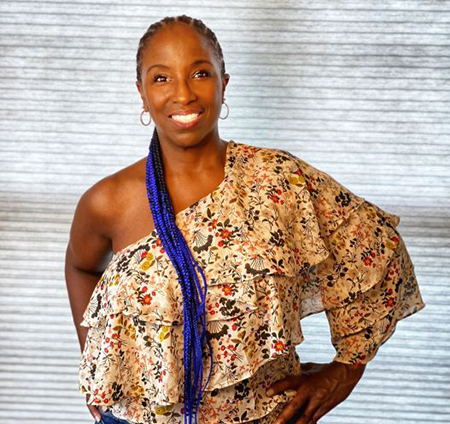 Lisa's artwork is the expressions of the souls around her. Her highly perceptive nature allows her to capture someone's energy and translate that soul into her mixed-media masterpieces. By studying people, whether in person or via photography, Lisa eloquently translates those vibes in vibrant colors onto her canvas, and now, onto the walls of your home.
The dive into the wallpaper industry is a first for Lisa, and an exciting one at that! Lisa says:
"Working my art into designs is another vehicle for people interested in being a part of my creative world to collect my work. Wallpaper is expressive, universal, fun, stylish and another way that I can help others to express meaning in their lives."
Let's take a deeper dive into her peel and stick wallpaper collection and hear her inspiration behind it all!
Have you ever questioned what bursts from our minds and hearts when we're thinking, feeling, reading, or just being? Well, Lisa has. The first design group in her collection is none other than Starburst.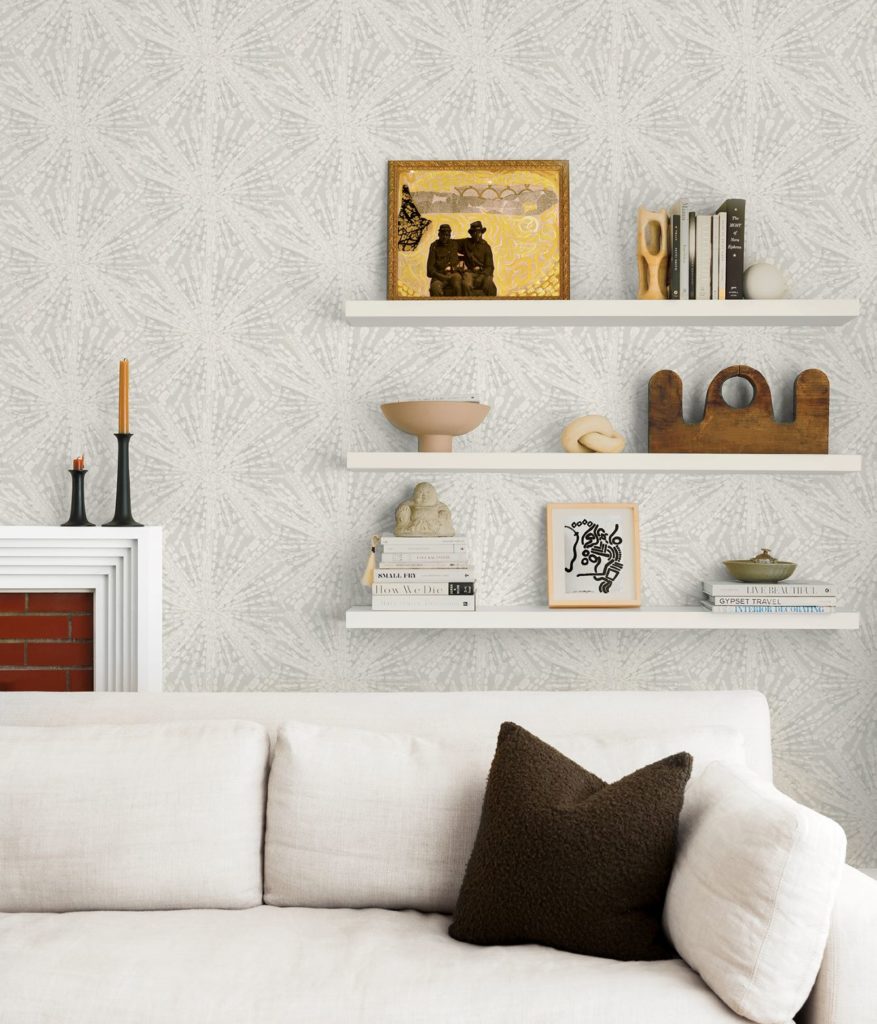 "The brushstrokes in Starburst are based off a photo that I saw of a Black woman reading.  She was sitting in a chair and looked like she was in another world.  I wondered where the story in the book was taking her because she was so focused and in her own universe but putting forth a strong vibe that was bursting through and felt scintillating, radiant and brilliant."
Available in four colorways, this organic design will look radiant where you feel the freest to be yourself.
Lisa believes that our rooms and homes are our sanctuaries and our own worlds. With the help of wallpaper, you can ultimately create your own personal universe.
With a collection name as lively as "Rhythm of Life" we must have something speak to harmony, right?! Bringing us to the next design group: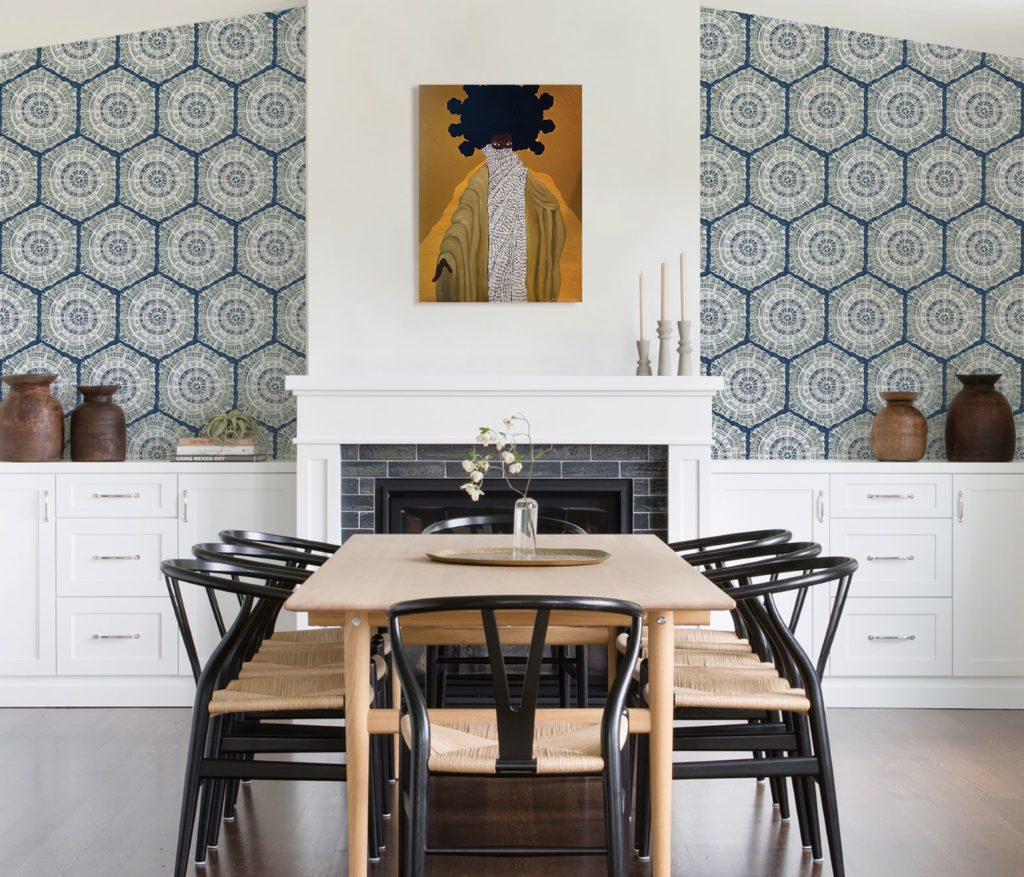 "Harmony was designed based off of a very old photograph of an African man. His skin looked like leather but he had a glow that was strong and his eyes held many stories. I told his story by painting brush strokes on a canvas that had 6 sides. I wondered what he was thinking. His thoughts were very strong and vibrant."
Harmony comes in four different colorways – and did we mention this whole collection features metallic inks? That's right! We had to capture that beaming and bright personality of Lisa's on our wallpaper's large-scale. Whether you choose to fill your home with imaginative Sunburst or the all-expressive Harmony, (heck if you're torn on the two – use both), your walls will glimmer in the light thanks to their metallic detailing.
Transform any ordinary room in your home into a new-found sanctuary with one of the designs from the Rhythm of Life collection.